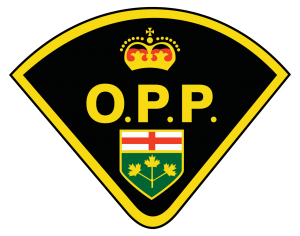 Jun 30, 2017 @ 12:44
On June 29, 2017, members of the Ontario Provincial Police (OPP) East Algoma Detachment, the East Algoma Crime Unit, and the Sault Ste. Marie Police Service Technological Crime Unit, arrested and charged a Thessalon man following a child pornography investigation.
A search warrant executed at the man's residence led to the seizure of numerous electronic devices for further forensic examination.
Anthony BROADBENT, 22 years of age, of Thessalon, Ontario was charged with the following offences:
Possession of Child Pornography, contrary to section 163.1(4) of the Criminal Code (CC)
Imports, Distributes, Sells, or Possess for the purpose of distribution or sale of Child Pornography, contrary to section 163.1(3) of the CC
The accused has been held in custody pending a bail hearing in Blind River, Ontario on June 30, 2017.

The Ontario Provincial Police (OPP) provide policing services throughout Ontario. Our officers are responsible for policing over one million square kilometres of land and waterways. They provide frontline policing services to more than 320 Ontario municipalities and patrol over 126,000 kilometres of provincial roadways.

Latest posts by Ontario Provincial Police (see all)