93 Players
1st FLIGHT: Jacob Gauthier, Mitch Cousineau -8 under par 28
2nd FLIGHT: Pat Brunette, Dave Marshall, Max Dechamplain-2 under par 34
3rd FLIGHT: Dave Jennings, Luco Legault, Luc Belanger-4 under par 32
4th FLIGHT: Al MacDonald, James Morden, Jeff Lamon-5 under par 31
5th FLIGHT: Bubba Gagne, Eric Levesque, Jim Oleynik-2 under par 34
6th FLIGHT: Danny Mathias, Ray Brisson, Ralph Zagar-1 over par 37
SPECIAL EVENTS WINNERS:
North of 17 Restaurant Voucher Closest to Hole#1: Al MacDonald
Northern Lights Ford $25.00 Cash Prize Closest to Hole#2: Jacob Gauthier
AJ'S PIZZA Med. Pizza & 6 Wings Closest to Hole#3: Bernie Erechook
Brokerlink Ins. $20.00 Closest to Hole#4: Joel Dechamplain
Canadian Tire $25.Voucher Closest to Hole#5: Anders Derski
Viking Restaurant- Voucher Closest to Hole#6: Jacob Gauthier
Mission Motors $25.00 Cash Prize Closest to Hole# 7: Max Dechamplain
Lacroix Home Hardware $25.00 Cash Prize Closest to Hole#8: Jacob Gauthier
Men's Night $10. Cash Prize Men's Night Longest Drive Hole#9: Jacob Gauthier
Subway Sandwiches $20.00 Voucher Closest to Hole#9: Mitch Cousineau
Winner Driving Range Voucher: Tony Thomas
Winner $10 Clubhouse Voucher-John Guindon
Winner of Cash Draw for $47.00-Reg Spencer
Hole in One Competition on Holes 3#7-($1,526.00)- NO WINNER- Hole in one competition includes holes 3 & 7. 50% to the Winner & 50% to the Club
25 Foot Putt ($87.00)
4 PUTTERS: Luke Morden, Jacob Gauthier, Joey Dechamplain, Gary Trudeau
No Winner.
Trivia Question: What is the penalty for playing with your opponent's ball?
Answer: (2 Stroke Penalty). Winner: Marianne Mitrikas
Happenings this week at the Michipicoten Golf Club: Get down to the Club and enjoy a great weekend of golf!! Junior Golf starts July 4 from 4-5 p.m.-contact pro shop for registration.
Friday June 30/17 Golf Club hosting tournament to celebrate Clubs 50th Anniversary and Canada's 150th Birthday-contact pro shop for details.
When you call in on Monday morning's at 8:00 a.m. for your tee time please use 705-856-7409. PLEASE REMEMBER TO BRING CASH-NO DEBIT OR CREDIT CARDS FOR MEN'S NIGHT.
***THE GATE WILL BE LOCKED AFTER MEN'S NIGHT. IF YOU DO NOT WISH TO HAVE YOUR VEHICLE LOCKED IN THE PARKING LOT OVERNIGHT PLEASE LEAVE VEHICLE OUTSIDE THE GATE.***
A very big thank you to all our local sponsors! Without their support Men's Night Men's Night would not be the success it is today. THANK YOU!!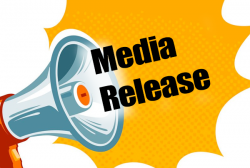 Latest posts by This Media Release
(see all)