May 4, 2017 @ 09:04
Pinewood Drive is or better was clean as of April 29, 2017. It was sheer "Women Power" that made the difference. Five of us started where the health walking team had concluded their cleanup on Earth Day at Tim Hortons. From there to the Goose and beyond to the OPP — the worst part always, resulted in 16 bags of trash, plus three large bags of recyclables.
The 29th was a 'Walk in the Park' because the weather cooperated but the 30th was brutal. It was barely above the freezing point, the wind blew up dust, and the cold chilled all of us to the bone. The find of the day? Used condoms, bags full of sh.., pee bottles galore and of course the usual wrappings of all sorts and kinds.
I would like to continue down Highway 17 to the Mission turn-off, also Highway 101, but it all depends on the weather.
Meanwhile, I'd like to thank my brave helpers: Dorothy, Holly, Huguette, and Cindy. If you would like to come out and help, contact me at 705-856-4476, I treat you to a Subway lunch.
P.S. Township! Where are all the garbage containers?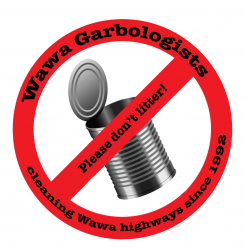 Latest posts by Karin Grundt
(see all)