Apr 19, 2017 @ 08:02
The Congregation welcomes everyone to worship at First United Church. 
Services are held on Sunday at 11:a.m. 
If anyone has a question or concern please leave a message on the answering  machine 
at the Church  705-856-2926.
The Easter Cross of Lights continues to shine above the front door of the Church commemorating the resurrection of our Lord. Thank you to the Reid Family and all who made this possible.
Thurs. Apr. 20  – Worship Committee – 9:30 a.m.
Sat.     Apr.  22  – Prayer Shawl Ministry – 3 p.m.
Thurs. Apr. 27 – Thrift Shop begins at 5 p.m. All help is warmly welcomed to assist in sorting on Mon. & Wed. at 9 a.m. Help is also needed during the sale. Please contact Diane 856-4408 if you are available.
Tues.  May  02  U.C.W.  7 p.m. (Please note day change – Monday is Bag Day ). Programme – making a Banner under Noreen's guidance. Please bring scissors – needle nosed if possible.
Alleluia !  Alleluia !  Christ is Risen
Christ Is Risen Indeed.  Alleluia !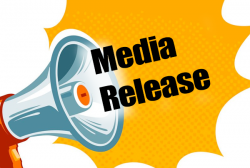 Latest posts by This Media Release
(see all)