Apr 12, 2017 @ 07:22
The Congregation welcomes everyone to worship at First United Church. 
Services are held on Sunday at 11 a.m. 
If anyone has a question or concern please leave a message on the answering machine
at the Church  705-856-2926.
The Easter Cross of Lights was lit last Sunday, April 9, Palm Sunday – the sixth Sunday in Lent. It commemorated Christ's Triumphal Entry into Jerusalem.
Fri.  Apr.  14  Good Friday
The day on which the crucifixion is commemorated. We welcome the Congregation of St. Paul's Anglican Church to Worship with us at 11:00 a.m.  Coffee & Hot Cross Buns to follow in the Family Room.
Sun.  Apr.  16  Easter Sunday Morning Worship at 11:00 a.m.
Thurs. Apr. 20   Worship Committee – 9:30 a.m.
Thurs.  Apr. 27  The Thrift Shop begins – 5 p.m.
HELP is warmly welcomed to assist in sorting Mon. & Wed. at 9 a.m. Help is also needed during the Sale – please contact Diane at 856-4408 if you are available.
May we sense the presence of God wherever we go.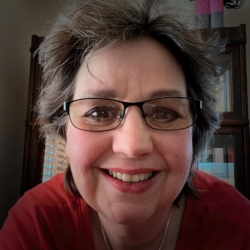 Latest posts by Brenda Stockton
(see all)