Mar 7, 2017 @ 07:33
Weather – With the rain that fell all night sand has been washed away, and surfaces may be slick, walk and drive with care. The rain is expected to change to a few flurries later this morning. We are to expect 5 cm of snow today, with winds 40km gusting to 70km. It will get colder with a low of -6 by tonight.
Roads – The rainfall overnight may have created ponds along roads and highway, drive with care. The dropping temperature and expected snow could make road conditions interesting. Highway 519 (Dubreuilville Highway) remains closed.
Wawa-news has been told that the Paint Lake Road to Wesdome is glare ice and very slippery.
Please note that highway conditions have not been updated for Tuesday, March 7th. The road conditions are as of March 6th at 10:21 p.m. 
| | | | |
| --- | --- | --- | --- |
| 101 | Highway 651 to Wawa | bare and wet road with partly ice covered sections. | 2017-03-06 22:20 |
| | | | |
| 651 | Highway 101 to Missinabi | bare and wet road | 2017-03-06 22:21 |
| 547 | Highway 101 to Hawk Junction | bare and wet road | 2017-03-06 22:20 |
| | | | |
| 17 | Sault Saint Marie North to Montreal River | bare and wet road | 2017-03-06 22:20 |
| 17 | Montreal River to Wawa | bare and wet road | 2017-03-06 22:20 |
| 17 | Wawa to Paint Lake Rd | bare and wet road | 2017-03-06 22:20 |
| 17 | Paint Lake Rd to Southwest of White River | bare and wet road | 2017-03-06 22:21 |
| | | | |
| 519 | Highway 17 – Dubreuilville | bare and wet road | 2017-03-06 22:20 |
| | | | |
| 631 | White River to Highway 11 | bare and wet road | 2017-03-06 22:21 |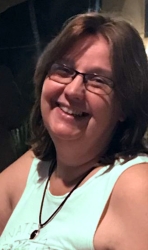 Latest posts by Brenda Stockton
(see all)