Feb 5, 2022 at 07:56
Weather: Extreme Cold Warning & Snowfall Warning in effect

Today – Mainly cloudy with 60 percent chance of flurries this morning and early this afternoon. Snow beginning this afternoon. Amount 2 to 4 cm. Wind becoming south 20 km/h late this afternoon. High minus 10. Wind chill minus 34 this morning and minus 14 this afternoon. Risk of frostbite. UV index 1 or low.
Tonight – Snow. Amount 10 to 15 cm. Wind southeast 20 km/h. Low minus 11 with temperature rising to minus 8 by morning. Wind chill minus 19 this evening.
News Tidbits:
Hwy 17 East at MacKay Road East – Lane and shoulder remain blocked due to a disabled vehicle near Montreal River. This incident occurred about 4:44 a.m.
The Ontario government has finally recognized the link between the McIntyre Powder and Parkinson's. McIntyre Powder (created at the Timmins McIntyre Mine) was an aluminum and aluminum oxide powder that was administered to miners in Ontario between 1943 and 1979 to prevent silicosis but later was found to have no protective effect. The powder was used worldwide. Janice Martell of Sudbury began the McIntyre Powder Project in 2014 to help collect data about the miners who had to breathe this powder in 'to protect their lungs' but later in life had higher rates of ALS, Parkinson's and other health concerns. When Janice began her study (2014)she had 135 people with neurological health problems – in 2017 she had 363. It is estimated that at least 27,500 Ontario miners between 1943 and 1979 used MP as part of their employment. This link means that miners submitting WSIB claims for compensation  should have their requests processed faster and more efficiently.
Isabelle Weidemann skates to Canada's 1st Olympic medal of Beijing 2022 with bronze in women's 3,000m
Announcements:
Monte McNaughton, Minister of Labour, Training and Skills Development, will be joined by Lisa Thompson, Minister of Agriculture, Food and Rural Affairs, to make an announcement about jobs in the food and beverage manufacturing sector in Peel Region and across the province at 10 a.m.
Premier Doug Ford will join Canada's Premiers in a virtual news conference hosted by British Columbia Premier John Horgan at 3 p.m. today.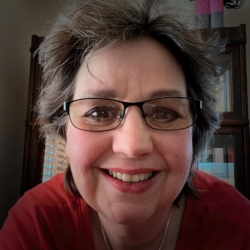 Latest posts by Brenda Stockton
(see all)