In the wake of the deadly shooting on Danforth Avenue, Official Opposition Leader Andrea Horwath issued the following statement:
"My heart is with the victims of last night's shooting, their friends and loved ones, and the beautiful Danforth community so deeply impacted by this heinous crime. Our immediate focus is on strength for the victims in hospital, and for those that now need to recover from emotional trauma.
On behalf of the NDP MPPs, I would like to extend the deepest gratitude to first responders, emergency and police services for risking their lives to save others, and to the hospital workers who are working, to this minute, to save and heal the victims. Ontario also owes our gratitude and awe to all those on the Danforth who comforted a stranger, cared for a victim and aided police and emergency efforts.
The Danforth is a vibrant neighbourhood, united by diversity and understanding. I know families in the area will come together, support one another and to rebuild following this horrific event, Ontario will be with them every step of the way."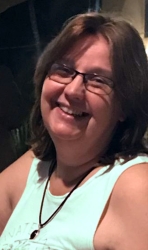 Latest posts by BrenAdmin
(see all)