Feb 7, 2018 @ 08:05
Last Saturday afternoon the Legion Lounge was the setting of a fantastic birthday party as Marie Haight celebrated her 95th, with her friends and family. She even had a dance on the music of the Good Timers and enjoyed all the attention on her special day.
The next event will be the "Chase away the Winter Blues" on February 10th. Music starts at 7.00 p.m. but the Lounge (downstairs) will be open at 3.00 p.m. There will be some games and a special beverage from the bar. So come and chase the winter blue's away. Don't forget the silent auction!
Our Membership meeting will be on February 8th. at 7.00 pm. And we hope the weather is better than on our last meeting. And there will be of course good old Valentines Day
This lady noticed her neighbor tearing down his 3 seat outhouse and so she went over and asked him for the plank with the 3 holes.
A few weeks later she invited her neighbor over to show him the update and renovations of her family room.
And there on the wall was the frame with 3 holes showing of the pictures of her 3 grandchildren.
To all our Comrades sick at home, in the hospital or nursing homes you are in our thoughts and prayers and we wish you well.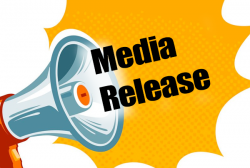 Latest posts by This Media Release
(see all)