Dec 20, 2017 @ 08:28
The congregation welcomes everyone to Worship at First United Church.  Services are held on Sunday at 11:00 a.m. If anyone has a question or concern please leave a message on the answering machine at the Church 705-856-2926
CHURCH OFFICE HOURS – Thurs. 1 -3 p.m, Roberta requests that an appointment be made. Please call 705-856-2926 & leave a message.
Last Sunday December 17th was the 3rd Sunday in Advent. The Candle of Joy was lit on the Advent Wreath joining the candles of Hope & Peace.  The fourth candle of Love will be lit at Morning Worship on Christmas Eve.  The remaining candle the Christ Candle will be lit at the 7:30 p.m. Christmas Eve Service as the birth of Christ is celebrated.
Thurs. Dec. 21      Interdenominational Worship Service at LDHC – 1:30p.m.
                               All are Welcome
Sun.     Dec. 24      Christmas Eve
                                 Worship Services at 11a.m. & 7:30 p.m.
  The Sacrament of Holy Communion will be celebrated at the Evening Service.
Mon.    Jan.  08     U.C.W.  Planning for 2018  – 7 p.m.
Thurs.  Jan 11      Worship Committee – 9:30 a.m.
Sat.      Jan.  13      Prayer Shawl Ministry – 3 p.m.
  The Congregation of First United would like to wish everyone a very Merry Christmas.  We hope that you will enjoy the fellowship & love of family & friends wherever you may be.
Come & Worship ,Come & Worship.  Worship Christ the newborn King.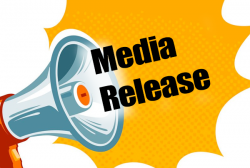 Latest posts by This Media Release
(see all)