Dec 20, 2017 @ 08:18
So now it is about Christmas and our thoughts go to peace and love while some of our dads, sons, and daughters far away from home to keep the peace. Some of them are in quite dangerous places. So let us think about them as we celebrate the Holidays.  Those who are lucky enough to have a veteran in their midst, please make sure you thank them for their service.
At the Branch we had a donation made to our Lift for the Legion from the Wawa EDC in the amount of $1,200.00 from their t-shirt sales.Comrade President Mary Anne Pearson received this with a big smile. The Annual Cookie Walk was a big success. Thanks to Comrade Joan Page and her elves.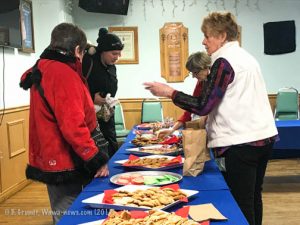 Branch 429 thanks everyone who supported the Legion over the past year and wish them very happy and healthy holidays. All the best in 2018!
At basic training, a sergeant notices one of his recruits out of step so he marched up next to the fellow and with sarcasm in his voice said "All the guys are out of step except YOU."
So the lad answered innocently… "You are the Sergeant…. So you tell them!"
To all our Comrades sick at home, in the hospital or nursing homes, you are in our thoughts and prayers and we wish you well.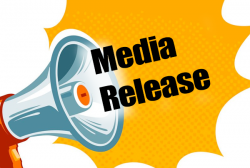 Latest posts by This Media Release
(see all)