Aug 31, 2017 @ 07:55
Weather – Mainly sunny. High 16. UV index 6 or high.
Marine – Wind northeast 15 knots diminishing to north 10 near noon then backing to northwest 10 early this evening. Wind becoming light near midnight then becoming south 10 Friday morning. Wind increasing to southeast 15 Friday evening. Waves one metre subsiding to one half metre this afternoon.
News Tidbits – For residents in the Mission, Long Beach and Michipicoten First Nation – There will be construction on the Michipicoten River Village Water Tower throughout the month of September 2017. Please be aware of all construction equipment during this time.
Evacuations are expected for the communities of Wasagamack, Garden Hill and St. Theresa Point First Nations. An estimated 3,700 people are being forced from their home because of forest fires in northern Manitoba.
From CBC – Greyhound Canada has filed an application to end all its bus runs in northern British Columbia, including on the so-called Highway of Tears. The company blames ride-sharing companies, expanded public transit options and a decline in the number of people living in rural locations for a drop in ridership.
Although we are more focussed on the raise in gas prices because of the flooding in Texas, Resolute Forest Products is making arrangements to donate a railcar full of Canadian lumber to Houston. VP Seth Kursman (originally from Houston) raised the idea of sending support, with CEO Richard Garneau suggested the sending of a railcar of lumber and encouraging other companies to send a donation as well. The Resolute contribution will come from a mill in Quebec.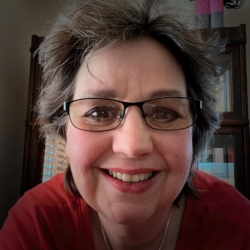 Latest posts by Brenda Stockton
(see all)