Aug 15, 2017 @ 07:48
Weather – A mix of sun and cloud. Fog patches dissipating this morning. High 23. Humidex 25. UV index 7 or high.
Marine Weather – Wind light becoming northwest 10 knots early this morning then veering to north 10 near noon. Wind becoming light early this evening then becoming southeast 10 Wednesday morning. Waves one half metre subsiding to less than one half metre this evening then building to one half metre near noon Wednesday.
News Tidbits – There are white moose in the Foleyet area, and travellers are always watching to catch a glimpse of these beautiful and elusive animals. But did you know that this genetic mutation is not exclusive to this herd? A video from Sweden shows a beautiful bull moose in velvet, one of a small herd in Varmland.
Sixteen-year-old Emma Morrison, from Chapleau has been crowned Miss Teenage Canada. She will be welcomed back tonight at 5 p.m. with a special homecoming parade on Birch Street.
To Do – Tonight from 7 – 8:30 p.m. at Lake Superior Provincial Park (Agawa Bay Visitor Centre, "Embrace your creative side at Lake Superior Provincial Park by creating a unique masterpiece with Molly and Petra! Find inspiration in your surroundings, as the park landscape provides exceptional wildlife, plants, water bodies, and geology that can all be turned into beautiful art creations!".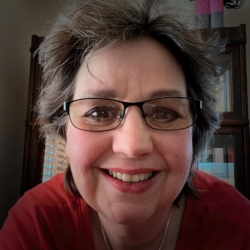 Latest posts by Brenda Stockton
(see all)