Jun 7, 2017 @ 08:05
Every year in June the Ontario Seniors Secretariat celebrates and recognizes the important role seniors play in our communities.  This year's theme is, "Living Your Best Life", and in Wawa that is pretty easy to do!   In celebration, the community has several activities planned; from entertainment to information sessions for seniors.
To start the month off on Wednesday June 14th a Seniors Expo will be held at the Community Center from 10 a.m. to 2 p.m.  This is an opportunity for everyone who is a senior or knows a senior to learn about services available in North Algoma. The Seniors at Risk Committee will be presenting information about their work in the community and several agencies from Sault Ste. Marie will be available to answer questions you may have.
On Thursday, June 22 the Lady Dunn Health Center, the Seniors Solution Council and the Canadian Red Cross will host their 12th Annual Garden Party on the grounds of the Lady Dunn Health Centre. This year's theme will be red and white in celebration of Canada's 150 years, with a Prize for the best, most entertaining hat!
The Red Hat Ladies who make an appearance every year will be joining us with their antics and good cheer.  Even the seniors in Long Term Care get in on the fun, welcoming guests to their "home".  We are hoping for sun and gentle breezes, but we know what summer in Wawa can be like and will be prepared for anything.   So, rain or shine the show will go on!  Refreshments, musical entertainment, and fun will start at 1:30 p.m. and run till 3:00 p.m.  The township transit bus will be available for free transportation to and from all events, so get out and enjoy your community!
Every year the Seniors Solution Council comes up with ideas to celebrate senior's month, as well as addressing senior's issues in our community for the rest of the year.   It is a committee that was set up by the Township to address issues and concerns that affect seniors in our community.  It has representation from people and organizations that either are seniors or work with seniors.  Lady Dunn Health Center, the Canadian Red Cross, the Royal Canadian Legion, and the Wawa Goose Club all have a representative on the committee.
If you have any concerns regarding seniors issues you wish to bring to our attention, or if you wish to be part of the committee, please feel free to call any of these organizations for contact information.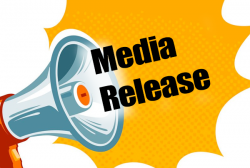 Latest posts by This Media Release
(see all)