May 17, 2017 @ 08:01
As the party for the people of Northern Ontario, The Northern Ontario Party believes that it is imperative to share the following news with the people of Northern Ontario.
It has been brought to our attention by a credible source that an investment company by the name of Canadian Stimulus Fund Ltd is poised and ready to invest up to $5 billion into Northern Ontario including $500 million to finance the building of the Ring of Fire access road.  A road which would also provide unprecedented access to remote First Nations communities.
An investment of this magnitude would create approximately 20,000 to 25,000 sustainable jobs for Northern Ontarians as well as tens of thousands of indirect jobs.
However, certain members of the federal government in no uncertain terms has told this company that their investment is not wanted, as job creation for the north was not needed. The provincial government refused to assist or support the initiative brought forth by the company.
We hereby demand an explanation from both Prime Minister Trudeau and Premier Wynne, as to why they continue to oppress the people of Northern Ontario?  Why do you see it fit to prevent Northern Ontario from prospering?
This company is seeking approval of a pilot program that would stimulate by way of private investment into companies by ways of generating three sustainable jobs for every million dollars it places.  Mr. Prime Minister and Ms. Premier, we ask you to do what's right for the people of Northern Ontario.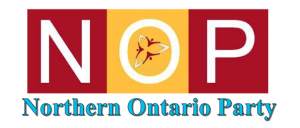 The Northern Ontario Heritage Party is a provincial political party in Ontario, Canada, that was formed in 1977 to campaign for provincial status for Northern Ontario. With no members elected to the Ontario Legislature, the party disbanded in 1985. In 2016, the Party Board changed the name to Northern Ontario Party (NOP). Edward Deibel retired as party Leader, and became Party President. Trevor Holliday is the Northern Ontario Heritage Party Leader, and Tommy Lee is Vice President.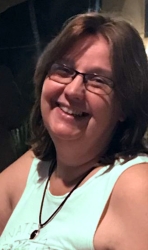 Latest posts by Brenda Stockton
(see all)