Feb 28, 2017 @ 15:33
What's for lunch on Thursday? It's a question for the LEAD class! The LEAD class is making use of their new kitchen. The cafeteria kitchen has been transformed into a working area for our students in which all of the cupboards and countertops have been changed and there is a fresh coat of paint on the walls. A washer and dryer have also been installed for life skills lessons. A big thank you to Mr. Turyk for all of his hard work renovating the space!
Delicious hot lunches have been served throughout the year and have included penne and garlic toast, pulled chicken sandwiches and smiley fries, Turkey Chili, and last week's special was pulled pork and salad. The cost is minimal. Only $4.00 for the pre-ordered lunch. The students and staff have enjoyed the meals and look forward to what's in store for them each week. This week's special is bacon cheeseburgers. The group is looking for suggestions from staff and students at Michipicoten High School. It's a great way to support the school and the staff and students preparing the meals.
Badminton practices continue in the gym with the first round of competitions happening on April 5th at École St. Joseph.
Last week's Pink Shirt Day found a treat of pink lemonade and cupcakes with pink icing being offered for free to students in the main foyer. There were many staff and students seen wearing Pink to help recognize continuing efforts against bullying. In light of Pink Shirt Day, a day to raise awareness of bullying issues, our own in-house author, Mr. McGregor has been recognized for his teen novel The Blue Knight. The website All Lit Up – a Canadian Literature Website and Organization highlighted his book because of its theme about bullying.  Mr. McGregor was asked to put together a few lessons that readers could pick up from the book and All Lit Up published that information on their website. Nice work, Mr. McG!
We would also like to congratulate our own Mrs. Chiupka-Jozin who has received her Master's degree in Education from Nipissing College. When she was preparing for her defense, she presented to the grade nine Business class as well as the Grade 12 (4U) English class. They critiqued her and gave her valuable feedback on her presentation. For her thesis defense in December, she took five students to tour Nipissing and Laurentian and they were in the audience during the defense. These grade 12 students were also part of the study when in grade nine. It was great to have them there for the culmination of all her hard work.
The scheduled Awards assembly was postponed until this past Monday due to the road closure to White River. Congratulations to all students receiving their honours awards as well as recognition for their hard work during first semester. A special thank you to Mr. Clarke, representing the Rotary Club of Wawa, who presented the Academic Awards to students. The Rotary Club of Wawa recognizes student achievement through plaques and the bars which go on those plaques each year a student receives an overall average of 75% or higher.
March Break is only a week and a half away. Stay safe on the ice!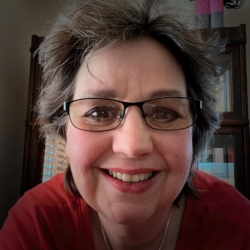 Latest posts by Brenda Stockton
(see all)