Born April 19, 1914 in Ljubljana, Slovenia.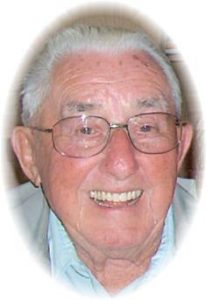 The last surving member of his family, retired Algoma Ore Division in 1979, Zivko was an active member of the Wawa Lions Club for many years and the Royal Canadian Legion for over 50 years.
Zivko passed away on Saturday, April 11, 2009 at The Lady Dunn Health Centre, Wawa. Predeceased by his beloved wife Mima (2003) the love of his life. Cherished Brother-in-law of Desa Chrenko (Arnost) of Kenosha Wisc. and Brana Matic of Serbia Loved and respected uncle of Brana Stevandic (Tiho) of London, Ontario. Zivko was a wonderful friend and mentor; he will be truly missed and remembered by loving friends James & Jackie MacKenzie and family of Wawa, Ontario.
A Memorial Funeral Mass will be held at St. Monica's Catholic Church Wawa On. on Friday April 17, 2009 at 11:00 a.m. In lieu of flowers, memorial donations the Lady Dunn Long Term Care, or charity of your choice would be appreciated.