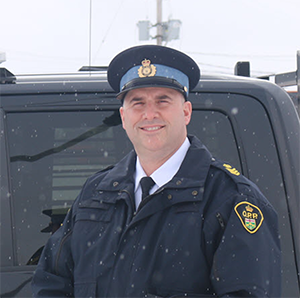 Chief Superintendent Carson Pardy, Commander of the Ontario Provincial Police (OPP) North East Region, is pleased to announce that Kevin Fellinger has been promoted to the rank of Staff Sergeant and is now the new Commander of the Superior East Detachment.
Staff Sergeant Fellinger began his career with the OPP at the White River Detachment in 2008 then transferred to Wawa three years later. In 2017, Kevin was promoted to the rank of Sergeant and worked as a platoon supervisor for two years before taking on the role of Administrative Sergeant. In this role, Staff Sergeant Fellinger developed positive working relationships with community leaders and stakeholders across the Superior East Detachment area.
In September 2021, Kevin stepped in as the acting Detachment Commander for Superior East and remained in the position until his recent promotion. Staff Sergeant Fellinger has spent his entire life living, working and volunteering in Superior East.
"I am honoured to have been selected to lead the Superior East OPP team. Being raised in, and serving my entire career in Superior East, has allowed me to engage in discussions with community partners and stakeholders on policing issues by sharing my experience as a police officer. I have cultivated and maintained relationships that allow for a meaningful exchange of knowledge and points of view which align with our mutual goals of decreasing crime, victimization and social disorder while increasing public safety. This has expanded boundaries and improved service delivery to our communities which ultimately supports the OPP Vision: "Safe Communities…A Secure Ontario. I look forward to continuing the work we've started." Staff Sergeant Kevin Fellinger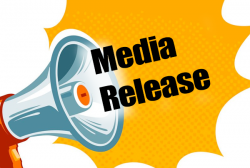 Latest posts by This Media Release
(see all)