This is the Civic Holiday Weekend, and the OPP will be watching for speeders, safety restraint use, distracted driving, impaired drivers, and other moving violations on our roadways, trails and waterways during this high traffic volume period.
Another focus is Ontario's "Move Over" law. Section 159(2) and (3) of the Ontario Highway Traffic Act requires drivers to slow down and proceed with caution when passing an emergency vehicle parked on the side of a highway with its lights activated. If the highway has more than one lane, the law requires the driver to move over and leave one lane between their vehicle and the parked emergency vehicle if it can be done safely. Failure to do so can result in fines starting from $400 to $2,000 and three demerit points.
The OPP encourages everyone to not only drive with safety in mind but also be aware of emergency vehicles and remember the "Move Over" law. As a driver, your actions can directly increase safety so please allow time and space while driving this Civic Holiday Weekend.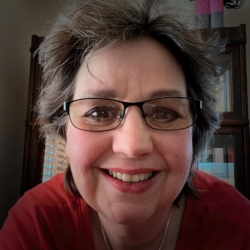 Latest posts by Brenda Stockton
(see all)