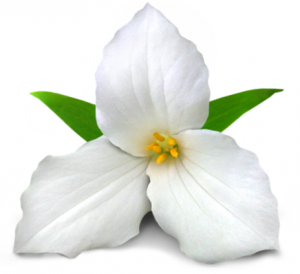 The Ontario government released its final bait management strategy to protect the province's lakes and rivers from the threat of invasive species and fish diseases. As part of this new strategy, the government will be establishing four bait management zones to limit the movement of live bait across the province.
"It is critically important to protect and preserve our lakes and rivers for people to enjoy for generations to come," said Mike Harris, Parliamentary Assistant to the Minister of Natural Resources and Forestry. "This new strategy will go a long way towards reducing the risk of spreading aquatic invasive species and fish diseases that pose a serious threat to our fisheries and biodiversity. This initiative will also help us increase business certainty for the commercial industry that relies on bait."
Live bait that is harvested in one area of the province is often shipped, sold, and later used in another region. If unused bait is not disposed of properly, invasive and other illegal bait species that may be mistakenly mixed in with the bait, or fish infected with disease, have the potential to establish new populations or infect other fish in the new waterbody.
To prevent the spread of invasive species and fish diseases through the movement of live bait, four bait management zones will be established across the province. This will limit the movement of most bait to the same bait management zone where it was harvested. Individual anglers who wish to use live bait outside of their own bait management zone will be required to purchase bait from a licensed commercial bait operator in the zone where they will be fishing.
"Our government is committed to protecting the province's lakes and rivers while ensuring the baitfish industry can continue to thrive," said John Yakabuski, Minister of Natural Resources and Forestry. "We will continue to work with industry and key stakeholders to implement the bait management policy to ensure a smooth transition."
The final Sustainable Bait Management Strategy, posted on the Environmental Registry of Ontario, is a result of extensive engagement with bait operators, stakeholder groups, the public, and Indigenous communities. They provided input on key elements related to the use and movement of bait, the type of bait allowed, and administrative improvements.
Quick Facts
Ontario's bait industry is estimated to be worth $23 million per year.
In 2020-2021, Ontario is investing over $2 million to support ongoing research, monitoring, and management of invasive species across the province.
Ontario is the only jurisdiction in Canada that has standalone invasive species legislation. The Invasive Species Act provides legislative tools to prohibit and restrict certain invasive species and carriers that facilitate the movement of invasive species.
Protecting our environment from invasive species by working with partners and other governments and using tools to prevent, detect and respond to invasions is a commitment under the Made-in-Ontario Environment Plan.
Anglers spend more than $1.6 billion annually in Ontario and support jobs in many rural and northern communities that depend on recreational fishing.
The use of bait is one route for the potential spread of fish-based diseases (e.g., viral hemorrhagic septicemia [VHS]) and invasive species (e.g., round goby) across Ontario.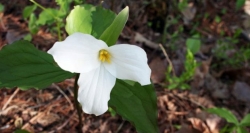 Latest posts by Ontario Government
(see all)