Today, the Honourable Greg Rickford, Minister of Energy, Northern Development and Mines, and the Honourable Laurie Scott, Minister of Labour, issued the following statement on the Power Workers' Union (PWU) rejection of Ontario Power Generation's final offer in contract negotiations, leaving PWU in a strike position:
"We have been advised that contract negotiations between Ontario Power Generation (OPG) and the Power Workers' Union (PWU), which have been ongoing since PWU's collective agreement expired on March 31, 2018, have broken down. PWU's membership did not ratify OPG's final offer.
"OPG produces approximately 50 per cent of Ontario's electricity that families, businesses and industry rely on every day. Any prolonged outage caused by a job action would jeopardize electricity supply to Ontario's industry and businesses, which could have a devastating impact and ripple effect on our province's economy.
"We will not allow Ontario families and seniors to spend their holiday season in the dark or to go without heat. We will do whatever is required to protect the health and safety of the people of Ontario.
"We strongly urge both parties to reach a resolution, before this leads to any power interruptions. We want to assure the people of Ontario that we are reviewing all options available to us to ensure that the supply of electricity remains uninterrupted in this province. Our government will have no hesitation to act swiftly and decisively if required."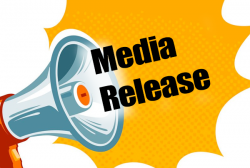 Latest posts by This Media Release
(see all)