Dec 15, 2017 @ 16:08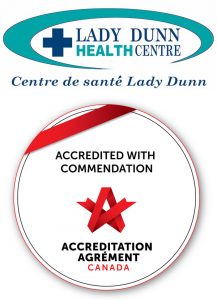 The Lady Dunn Health Centre is proud to announce that it has achieved "Accreditation with Commendation" from Accreditation Canada.   Accredited with Commendation is "for organizations that go beyond the requirements of Accreditation Canada and are commended for their commitment to quality improvement."  The decision follows a recent on site assessment completed in early November 2017 as part of the ongoing accreditation process. The Lady Dunn Health Centre has been accredited for a number of years, however, this is the first time the hospital has received the honour of Accreditation "with Commendation".
Accreditation involves assessing the processes that the Lady Dunn Health Centre has in place against national standards and Required Organizational Practices, ensuring that the hospital is providing the best quality of care and services to patients and families.
"I am very proud of everyone at the Lady Dunn Health Centre.  They work hard to ensure that we provide our communities with health care services that are safe, effective and the highest quality.  We believe that improving the quality of our care is a continuous journey – a journey to which we are fully committed." said Kadean Ogilvie-Pinter, CEO.
Over the next few months, the Lady Dunn Health Centre will be working hard to address the recommendations made by the accreditation surveyors in its continued commitment to quality health care.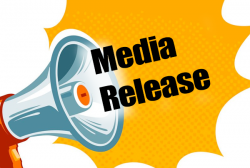 Latest posts by This Media Release
(see all)