Sep 13, 2017 @ 07:57
Weather – Sunny today, with a mix of sun and cloud this morning. High 23. Humidex 27. UV index 6 or high. Tonight is expected to be partly cloudy with a low of 11.
Marine – Wind southwest 10 knots becoming light near noon then becoming northeast 15 Thursday morning. Wind veering to east 15 Thursday afternoon. Waves one half metre or less building to one Thursday morning.
News Tidbits – Former MP and senator Allan MacEachen has died at the age of 96. As labour minister, MacEachen was instrumental in reforming the labour code and establishing a new standard for the minimum wage.
Kathleen Wynne takes the stand today in Sudbury in the trial of one of her aides and another Liberal organizer. Pat Sorbara, who was Wynne's deputy chief of staff, and Gerry Lougheed Jr., a Sudbury businessman and Liberal fundraiser, are accused of offering a job to Andrew Olivier if he withdrew from the 2015 by-election. Both men have pleaded not guilty.
The CEO of the Windsor-Detroit Bridge Authority, Michael Cautillo, has been removed from his post over concerns about the pace at which the final bidding stage of the bridge project was proceeding. Bridge authorities have referred all questions to officials in Ottawa, as Cautillo was hired and is employed by the Canadian government.
Editor's Note: This was corrected September 16
"The following statement was issued today by Windsor-Detroit Bridge Authority   The reports made in the media to the effect that Mr. Cautillo is no longer CEO of the Windsor-Detroit Bridge Authority are inaccurate; Mr. Cautillo remains the CEO of the WDBA. Mr. Cautillo has been on a leave of absence related to personal matters since August 24, 2017. Out of respect for his and his family's privacy, no further comment is being offered."
The original timetable was to have a contractor in place by the end of 2016 and bridge construction completed by 2020. Several weeks ago, the completion date was pushed back to at least 2023.
In a surprise announcement last week, the Canadian government announced the granting of the permit to Matthew 'Matty' Moroun to build a new bridge to replace the 87-year-old Ambassador Bridge.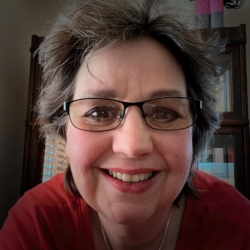 Latest posts by Brenda Stockton
(see all)