The Salmon Derby had reasonably good weather, with anglers only getting a little wet Friday, and a foggy Saturday evening. The fog lifted late Sunday morning to reveal a beautiful afternoon of fishing. There was a little concern at the end as one angler was very late in coming off the lake on Sunday. It turned out that he had a little engine trouble, and was just coming in at a slower speed, which made him so late.
Derby organizers were pleased with the turnout, and the amount of fish brought in. They made note of the fact that just over half of the registrants were not Wawa residents. The eagerly awaited Marina repairs will begin soon, and more slips are expected as part of the work that is scheduled.
Pre-Derby Salmon Fishing
Saturday, August 12 – 21.45 lb Team 11 (Gaetan Bergeron & Ray Parise)
Sunday, August 13 – 19.20 lb Team 22 (Eric Caron & Yves Fortin)
Monday, August 14 – 16.20 lb Team 11 (Gaetan Bergeron & Ray Parise)
Tuesday, August 15 – 22.55 lb Team 48 (Terry Vosdingh & Travis Vosdingh)
Wednesday, August 16 – 19.8 lb Team 51 (Corey Purcell & Terry Reid)
The Early Bird Registration Prize was won by Team 23, Gary May and Rob Lauricella.
The Total Weight (Harry Aho Memorial Award) was $200 cash donated by Body Lines by Crack and was won by Team 10 (Tom Moore & Mike Moore) who had 20.05 lbs in fish.
The largest Salmon caught by a child 14 years or under, the Bill Young Memorial Award was won by Maya Rilley with a 20.10 lb fish.
Largest Salmon of the Day
Friday – 22.20 lb Team 15 (Real and Yolaine Leclerc)
Saturday – Team 44 (Andre Roy & Derek Lamon)
Sunday – Team 26 (Travis & Rocky Gendron)
The Mystery Weight of 7.88 lbs was won by Team 66 (Bill Horchuk & Rod Setchel)
Empty Creel – Team 13 (Kevin Fellinger)
Participant's Draw – Team 64 (James & Trudy Dunham)
Lake Trout
1 – Team 44 (Andre Roy & Derek Lamon) 7.5 lbs
2 – Team 38 (Paul & Luc Lesperance) 4.3 lbs
3 – Team 39 (Pierre & Cindy Petticlerc) 4.25 lbs
Salmon
1 – Team 44 (Andre Roy & Derek Lamon) 26 lbs
2 – Team 15 (Real & Yolaine Leclerc) 22.20 lbs
3 – Team 54 (Wayne Roberts & Kirk Fletcher) 21.6 lbs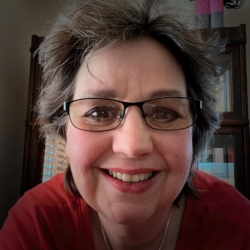 Latest posts by Brenda Stockton
(see all)