The Wawa Municipal Airport was for the sixth time, the scene of the Northern Nationals. The pouring rain on Thursday cancelled the parade, and had everyone worried about racing. Despite the dark skies Friday morning and brief showers, the racing was a go and continued without stop all weekend.
This was billed as the richest Super Pro Purse in the Northern Nationals event; $10,000 would be won by the top car in Super Pro Saturday, $5,000 on Sunday, $1,000 for Street and $1,000 for Junior Dragster.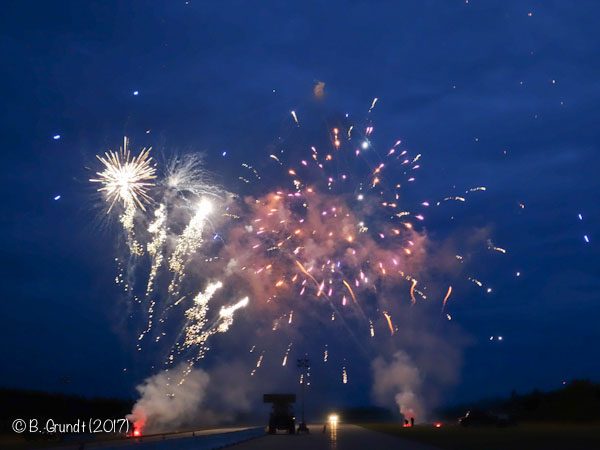 For Friday's racing Brian Parker won the street class, Fred Ellis in Semi Pro. In Super Pro, there were twenty cars competing with Kyle Jessup beating out Mike Ogilvie. Then 'The Black Pearl' took to the lanes and with a roar headed to the fireworks that the Wawa Fire Department had spent the better part of the day getting ready.
Cooler temperatures and light fog greeted the racers Saturday morning. Ben Fantasia from the Sault won the Street class, Hub Frappier took Semi Pro. In Sleds 'n Bikes, Tristian Savoie was the winner. In the Junior Class, Tessa Leveille won out over Aiden Roy. The Super Pro final race for the $10,000 prize was Louis Gagne of North Bay over Derek Malcom.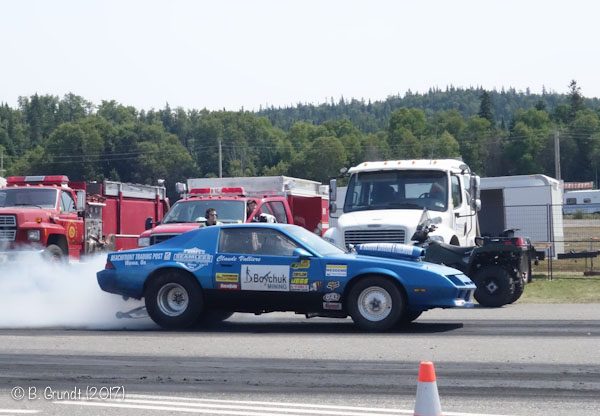 Sunday morning was bright and sunny, and the winners of the day were Kealy Rainville in Jr. Dragster. Semi Pro was won by Bill Nolan. Tristian Savoie won again; he won the Sleds 'n Bikes on Sunday as well as Saturday! Troy Davis, Mike Ogilvie, Kyle Jessup battled it out in Super Pro, with Kyle Jessup winning the battle. Mike Plastino and Jessup would lead in the Semi's and Jessup would take the checkered flat and the win.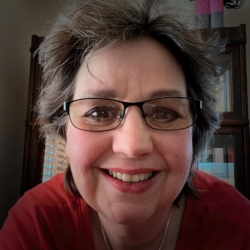 Latest posts by Brenda Stockton
(see all)