Aug 14, 2017 @ 05:31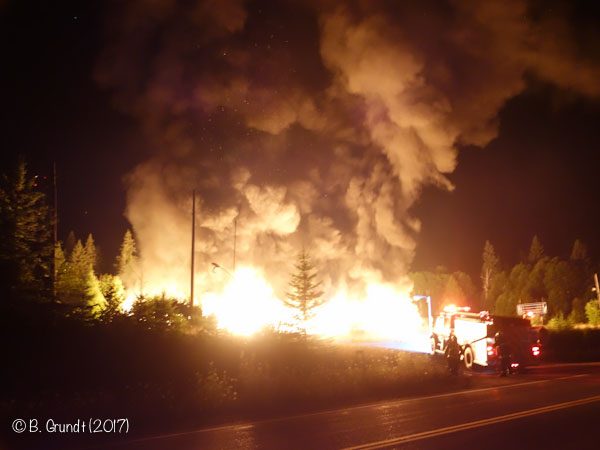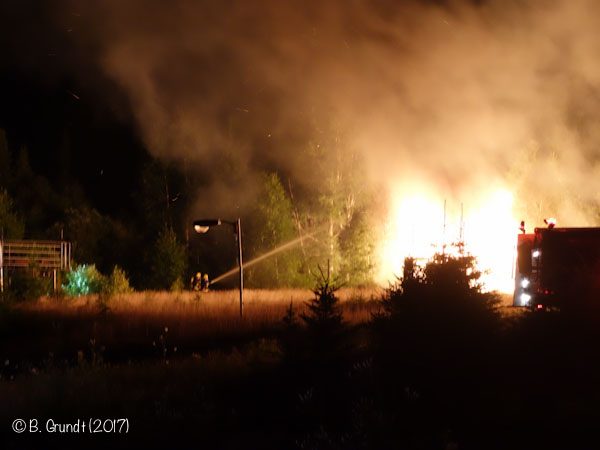 Just after 10 p.m. Wawa Firefighters were called to the scene of a structure fire. Upon their arrival the Lakewood Motel was fully engulfed in flames. The driver who called in the fire to 911, noted that the east end and the centre portion were ablaze.
The highway was closed in order to allow the firefighters to work in safety. Media and Ontario Provincial Police officers were asked to draw back because of safety concerns. It was explained that a large tank was venting, and it it had the possibility to explode, putting onlookers at risk. When the concerns were first voiced, shelter was taken beside a transport carrying cut cedar boards. Shortly after that, the cedar laden transport and another was allowed to go southbound, past the fire, because of the safety concerns.
Firefighters had to draw water from Catfish Lake and dump that water into a retaining pool. Hoses were used to drench the bush beside the motel to prevent the fire from spreading. After the blaze had subsided, firefighters soaked the foundation.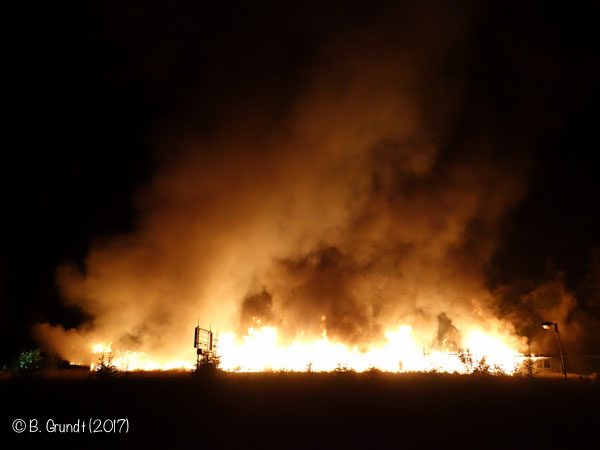 The building had been uninhabited for a long time, with no one living there, and there was no power to the building. The last owner, was Mr. Bedard. Prior to his owning it, the Tom's family owned it.
According to Twitter reports, the highway remained closed until 5:38 a.m.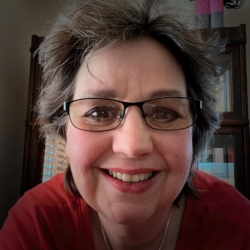 Latest posts by Brenda Stockton
(see all)