Jun 26, 2017 @ 09:48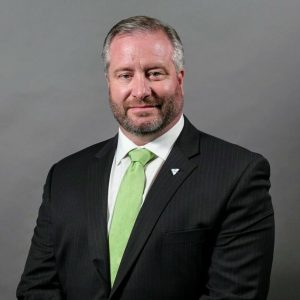 I'm pretty sure that I would be safe in saying most of us would agree with author Augusten Burroughs quote, "When you have your health, you have everything. When you do not have your health, nothing else matters at all." Our public healthcare system has long been the pride of Canadians. Tommy Douglas, noted to be the Greatest Canadian of All Time in the CBC poll a few years ago, is considered to be the Father of the Medicare system in Canada. Douglas was the CCF Premier in Saskatchewan in 1962 when that province became the first to enact the system. He was also the Leader of the NDP when the Pearson Liberals adopted the program nationally in 1966. Millions of Canadians have benefited from Tommy Douglas's tireless efforts on this. But I can't help but wonder, what Tommy would say to Kathleen Wynne today if he saw how she is destroying a healthcare that was arguably the envy of the world.
To be fair, cuts to healthcare were not the brainchild of Wynne. Deep cuts began under the Conservatives which fired 6,000 nurses, closed 28 hospitals and slashed over 7,000 hospital beds. But the Liberals just picked up where the Conservatives left off. In fact, under Kathleen Wynne the Liberals have created a potentially catastrophic situation by shortchanging our hospitals by at least $300 million in the last year alone.
Experts tell us that occupancy rates in our hospitals of over 85 per cent put patients at risk. As a local example, the Sault Area Hospital has been forced to run at an average occupancy of 106 per cent for the past five years. Admitted patients are waiting up to 53 hours in the Emergency Room just to get a proper bed, and people who need a CT scan are waiting three-times longer than the provincial target.
Across the province, nearly 60 per cent of medicine wards at large community hospitals are reporting occupancy rates over the safe standard. We have reports of occupancy rates of over 120 per cent in acute care units, and people receiving treatments in hallways, TV rooms, shower rooms, storage areas and in patient lounges. And the list goes on. To be clear, this is no reflection on the efforts of hospital administration. Year after year they are forced to do the best they can with what they are given.
A new study in the Canadian Medical Association Journal paints a picture of a major problem — one I'm determined to fix with our NDP Pharmacare plan. According to the study published in the CMAJ by leading authority Dr. Steve Morgan, Canada has the second highest drug costs for common conditions compared to other countries with universal health care. This new study shows that in order to effectively lower the cost of drugs, we need bargaining power. Only a universal plan will do that – by giving the Government of Ontario the bargaining power of 14 million people.
Early this spring, the NDP proposed a universal Pharmacare plan that would help all Ontarians. In fact, Dr. Morgan joined NDP Leader Andrea Horwath when the plan was first launched. I don't understand why Wynne would leave people to fend for themselves when it comes to getting the medication they need to stay healthy. You shouldn't have to empty your wallet to get the medicine you need. No one should ever have to choose between paying for their prescriptions and paying rent, or putting food on the table. Our plan can save millions of dollars and can save lives. Kathleen Wynne has left average Ontario families and seniors behind – it's incredibly disappointing for all of us.
What would Tommy Douglas say to Kathleen Wynne? I think he'd say, "It doesn't have to be this way. We have to stop the cuts. We have to invest in care. We need a government that's actually on the side of patients and health care workers, instead of one that just says they are. We need a government that talks the talk and walks the walk."
As always, please feel free to contact my office about these issues, or any other provincial matters.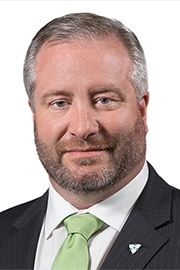 Latest posts by Mike Mantha
(see all)