Jun 15, 2017 @ 16:40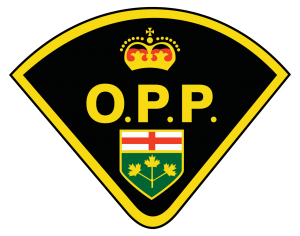 Members of the Marathon detachment of the Ontario Provincial Police (OPP) responded to two separate motor vehicle collisions that occurred on Highway 17 in less than a twelve hour period.
June 15, 2017 at 02:19 a.m.; OPP, Marathon Fire Department (MFD), and Emergency Medical Services (EMS) were called to Highway 17, Brothers Township approximately 60km east of Marathon near Dunk Lake. A tractor trailer collided with a 2008 BMW X5 Station wagon. The driver of the station wagon, Abdoul SAID a 34-year-old male from Edmonton AB, had to be extricated by MFD and was taken to a local hospital by EMS. The driver's injuries were critical but it is unknown at the time of this release as to his current condition.
The driver of the tractor trailer Davinderjit PARMAR a male age 35, and passenger Mandeep Singh PARMAR age 32 both of Surry, BC were treated by EMS at the scene and released with minor injuries.
At 08:20 a.m. police were called for a second single motor vehicle collision on Highway 17, Bomby Township approximately 40km east of Marathon at Cigar Lake near the Hemlo Mine Site. A westbound tractor trailer left the roadway, rolling upside down into a rock-cut partially resting in the water.
Both the driver and passenger had to be extricated by MFD from the vehicle and were transported by EMS to a local hospital to be treated for serious injuries. The identity and current condition of both parties were not available at the time of this release.
Latest posts by Brenda Grundt (see all)