Jun 15, 2017 @ 17:42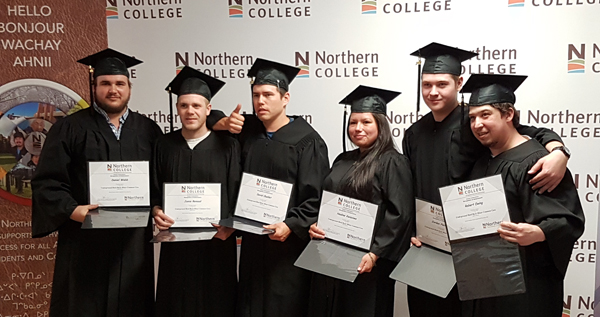 Northern College was pleased to celebrate with students who graduated from the Underground Hard Rock Miner Common Core program at a ceremony at the Royal Canadian Legion in Wawa on Wednesday, June 14, 2017. Six students completed the 15-week training program, offered in partnership with Richmont Mines. Graduates included indigenous students from the communities of Missanabie Cree and Pic Mobert First Nations.
The modular training program was delivered onsite at Richmont's Island Gold Mine in Dubreuilville, with curriculum and instructors provided by Northern College. The program also included first-hand experience gained by embedding students into Richmont Mines operational crews and following production schedules. The skills acquired through this program will provide the participants with increased employment opportunities in the mining sector.
"This excellent program offered in partnership with Richmont Mines prepares graduates to enter and succeed in the mining industry," said Christine Heavens, Executive Director, Community, Business Development and Employment Services of Northern College. "This type of partnership benefits our students, the mining industry, and the broader community."
Chief Jason Gauthier said "On behalf of Missanabie Cree First Nation I'd like to congratulate the graduates. With the recent signing of a community benefits agreement, this reflects a positive step forward to the implementation of the agreement."
Christian Bourcier, VP Operations Richmont Mines expressed "On behalf of Richmont Mines we are proud that each student chose to invest in the Hard Rock Mining Program allowing us to bring training to our local communities. We sincerely wish our students the best in their future endeavours."
Successful graduates are now prepared with the knowledge and skills to work effectively and safely in the mining industry as a Hard Rock Miner. Topics covered in the modular training program included staging, rock bolting, scaling, lock and tagging, blasting, mucking, and drilling.
Representatives from Richmont Mines, Missanabie Cree First Nation and Northern College attended the ceremony.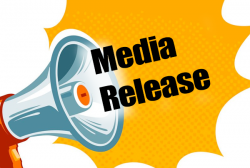 Latest posts by This Media Release
(see all)