May 22, 2017 @ 08:05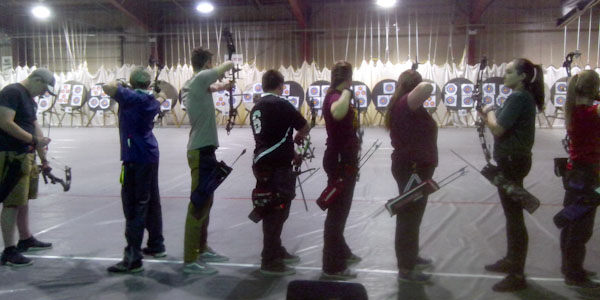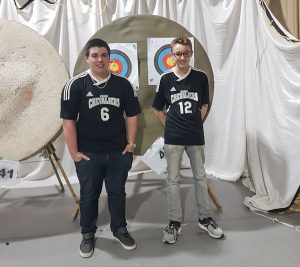 Le 17 mai, Taylor Vernier et Dylan Germain de l'école secondaire Saint-Joseph (Wawa) ont participé au tournoi provincial de tir à l'arc dans la catégorie «Male Compound Unlimited Class» tenu à Richmond Hill. Ils étaient accompagnés de M. Philippe Lacroix, enseignant.
Taylor Vernier a accumulé 265 points sur 300 au premier tour et 268 points sur 300 au deuxième tour pour ainsi terminer avec un pointage total de 533 points sur 600. Il s'est placé en 14e place sur 65 participants. Dylan Germain s'est classé en 64e place avec un total de 186 points au premier tour et de 145 points au second tour.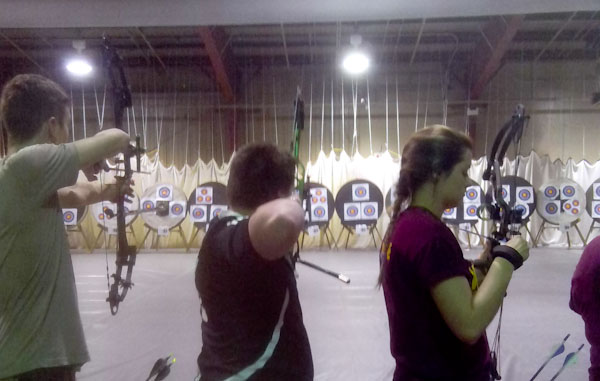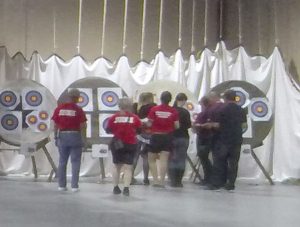 « C'était vraiment impressionnant de côtoyer des archers aussi expérimentés! Le médaillé d'or a obtenu 588 points sur 600! Ce fut une très belle expérience et nous espérons qualifier à nouveau l'an prochain! Nous remercions notre entraîneur, M. Gordon Bonitzke, et notre accompagnateur, M. Philippe Lacroix,» indique Taylor et Dylan.
Fière de l'accomplissement de tous ses élèves, l'école Saint-Joseph félicite l'entraîneur, M. Gordon Bonitzke, ainsi que tous les archers pour avoir relevé ce défi sportif avec brio!
The Conseil scolaire catholique du Nouvel-Ontario offers a French Catholic Educational Program that is widely recognized for its excellence. The CSCNO provides a quality learning environment and academic program that runs from early childhood to adult education, with some 7,000 students in 27 elementary and 10 secondary schools.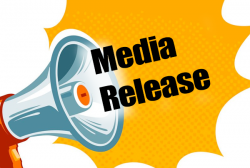 Latest posts by This Media Release
(see all)