Apr 28, 2017 @ 10:26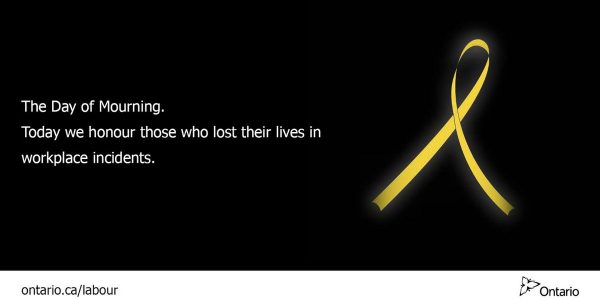 Today, the Canadian flag will fly at half-mast on Parliament Hill and on all federal government buildings. This, the 33rd National Day of Mourning, originally known as Workers' Memorial Day was started in Sudbury, Ontario in 1984; is dedicated to remembering those who have lost their lives, or suffered injury or illness on the job or due to a work-related tragedy. Many employers and workers will observe Day of Mourning by lighting candles, laying wreaths, wearing commemorative pins, ribbons or black armbands, and the pausing for a moment of silence at 11:00 a.m.
In 2015, 852 workplace deaths were recorded in Canada; including 4 youths aged 15-19 and 11 aged 20-24. In Ontario, there were 4 fatalities in the mining industry, 32 critical injuries, 53 other injuries.

What these numbers don't reveal is just how many people are directly affected by these workplace tragedies. Each worker death and injury impacts loved ones, families, friends and coworkers, and emergency services (Mine Rescue, paramedics, etc) they leave behind, changing all of their lives forever.
This year is also the 25th Anniversary of the Westray Mine disaster. The Westray Mine was a  coal mine in Plymouth, Nova Scotia. An underground methane explosion on May 9, 1992, killed all 26 miners working underground at the time. Rescue efforts continued for a week, before admitting that there would be no survivors. A public inquiry took five years to investigate, publishing a report in late 1997, stating that mismanagement, ignoring miner's safety, poor oversight by government regulators led to the disaster.
Unions and families of workers are asking the federal government to do more to enforce the laws holding employers criminally accountable for workplace death and injury; by continuing to establish safe and healthy conditions in the workplace to prevent further injuries and deaths. The organizers of this 33rd annual National Day of Mourning state, "much as this is a day to remember the dead, it is also a call to protect the living and make work a place to thrive."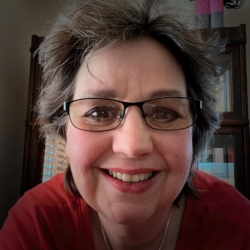 Latest posts by Brenda Stockton
(see all)