Apr 24, 2017 @ 10:20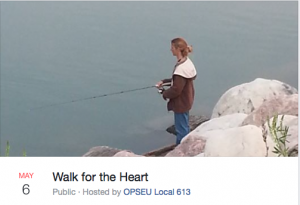 Teri Winter is a recent heart transplant recipient, who has an amazing story of perseverance and hope.  To assist Teri and her family as she moves through her journey to recovery, a benefit has been planned in her honour at Sault College where she works as a Professor. Sault College has generously donated its gym (Health and Wellness Centre) for a"Walk for the Heart" and community garage sale, on Saturday, May 6 from 9 a.m. – 1 p.m.
Join us in this celebration of life and a take a walk around the track, check out our garage sale items, participate in a silent auction and much more. Tickets are available for a minimum of $10. This will give access to the day's events and a chance to win the amazing door prize of a 50 pound pig (cut and wrapped of course!). All community members are welcome and encouraged to attend. Don't forget to bring your indoor shoes!
The community garage sale does not require tickets, so please come out and support a great cause. All proceeds of the day's event are going directly to Teri!
There are many ways you can contribute to this great event. We are also graciously accepting donations of gently-used, quality garage sale items. Items can be dropped off at the Health and Wellness Centre on Friday, May 5 from 4 p.m. – 8 p.m. and on Saturday, May 6 from 8 a.m. – 9 a.m. Please include a suggested price on each item.  Arrangements for earlier drop can also be made.
Please come out and support Teri on her road to recovery and have some fun while doing it!
For more information, to purchase tickets or to make arrangements to drop off garage sale items, please contact Rachel at 705.759.2554 extension 2699.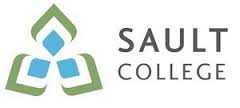 About Sault College - 
The vision of Sault College is to provide a transformative life experience through empowering those who study with us to think and learn in progressive, innovative ways, including those we have not yet imagined. Sault College grants Ontario College certificates, diplomas, advanced diplomas, graduate certificates, and degrees to its graduates. The College is the largest deliverer of apprenticeship training in all of Northern Ontario. Educating over 2,300 full-time and 4,000 part-time students each year, Sault College has a significant economic impact on the community, with spin-offs in excess of $158 million. Over $1.8 million dollars in scholarships, bursaries and awards are distributed annually to students at the College. Located on the border to the United States and situated in the middle of three of the largest Great Lakes on the planet, Sault College is one of 24 publicly-funded colleges in the province of Ontario.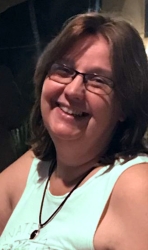 Latest posts by Brenda Stockton
(see all)