It is with great excitement that we announce that on April 21st, 2017, the Sault College Graphic Design program will be hosting their annual graduate exhibition. This year's exhibition is entitled "Innerverse" and will be held from 4:00 to 8:30 p.m. in Odeno at Sault College.
This event is designed and hosted every year by the graduating class. This year's exhibit "Innerverse" comes from the unexplored, mental universe that is rarely tapped into, or ones creative subconscious. The exhibit will take a deeper look into each of the student's personality, highlighting individual talents and design skills gained over the course of the last three years. Each student will have their best work on display ranging from: illustrations, brand development, packaging design, web design and editorial layouts.
This year's graduating class is made up of six individuals who have worked hard over the last three years to come together to create one final display of their hard work and accomplishments.
This is a public event and all are welcome to join and view our show and talents.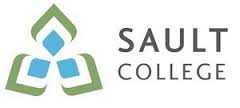 About Sault College - 
The vision of Sault College is to provide a transformative life experience through empowering those who study with us to think and learn in progressive, innovative ways, including those we have not yet imagined. Sault College grants Ontario College certificates, diplomas, advanced diplomas, graduate certificates, and degrees to its graduates. The College is the largest deliverer of apprenticeship training in all of Northern Ontario. Educating over 2,300 full-time and 4,000 part-time students each year, Sault College has a significant economic impact on the community, with spin-offs in excess of $158 million. Over $1.8 million dollars in scholarships, bursaries and awards are distributed annually to students at the College. Located on the border to the United States and situated in the middle of three of the largest Great Lakes on the planet, Sault College is one of 24 publicly-funded colleges in the province of Ontario.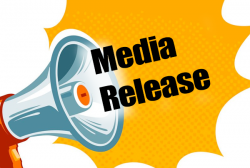 Latest posts by This Media Release
(see all)