Apr 12, 2017 @ 11:18
The members of the Dryden and Ignace Ontario Provincial Police (OPP) would like to remind the public of the dangers of thin ice.  The warm weather means ice conditions are deteriorating quickly on all bodies of water in the area.
The OPP would like to remind people of the following:
1.  Ice begins to be "safe" at around 4 – 6 inches thickness.  Do not even walk on ice 3″ or less in thickness.  However, even at 9″ – 10″ thickness, there may be unforeseen hazards such as a flowing current underneath that is weakening the underside of the ice.  In this instance, even the thickness is not a good indicator of safety, as the ice could collapse at any time.
2.  In general, the rules for ice thickness measurements are:
–  3″ (7 cm) (new ice) – KEEP OFF
– 4″ (10 cm) – suitable for ice fishing, cross-country skiing and walking (approx. 200 pounds)
– 5″ (12 cm) – suitable for a single snowmobile or ATV (approx. 800 pounds)
– 8″ – 12″ (20 – 30 cm) – suitable for one care, group of people (approx. 1500 – 2000 pounds)
– 12″ – 15″ (30 – 38 cm) – suitable for a light pickup truck or a van
People should always remember that these measurements do not indicate ice safety in every instance.  It is always important to follow safety practices when traveling on the ice, including:
–  Tell someone your travel plans, route and estimated time of return
– Wear proper gear such as a floater coat and carry survival equipment
– If you don't know, DON'T GO!
For these and more ice safety tips go to www.opp.ca.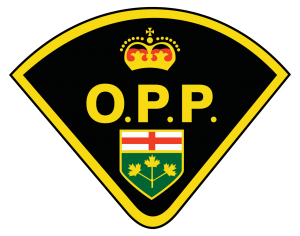 About the Ontario Provincial Police (OPP) - The Ontario Provincial Police is one of North America's largest deployed police services with more than 6,200 uniformed officers, 3,100 civilian employees and 800 Auxiliary officers. They provide essential services that ensure the safety and security of the people of the Province of Ontario.