Nov 29, 2014 @ 12:20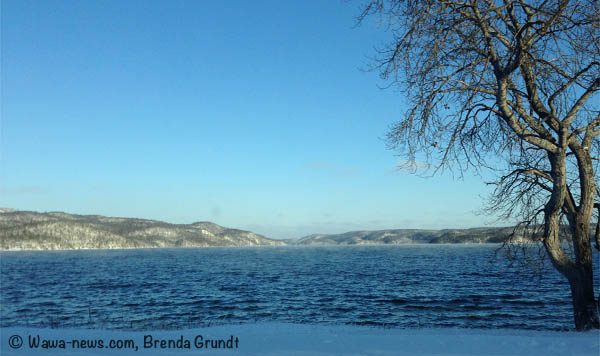 Yesterday the water on Wawa Lake was beautiful. It was a rich, deep, dark blue with shimmers of black as the waves moved. Today… It's a whole other story.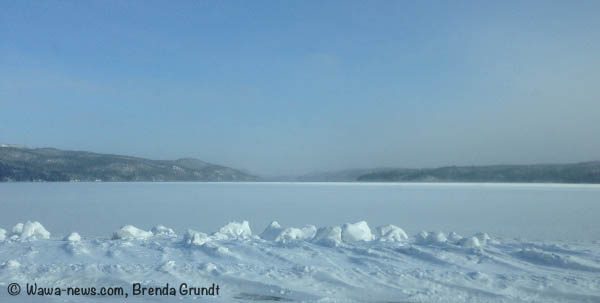 The ice has begun to form. This is the second earliest date from the charted dates below, by a mere 2 days. November 26th, 1959 is the date that Wawa Lake was earliest frozen. Unfortunately, for those who are worried about climate change – this year was the latest that the lake was open.
Andy Stevens compiled the chart below, but there are dates missing. If you have information that would make this chart complete, please email brenda at wawa-news.com.
YEAR
OPEN
FROZEN
1949
May
2
December
5
1950
1951
May
3
December
11
1952
1953
May
10
December
1954
1955
April
28
December
10
1956
May
15
December
10
1957
May
13
December
11
1958
April
23
December
8
1959
May
7
November
26
Earliest FROZEN
1960
May
13
December
12
1961
May
8
December
15
1962
May
11
December
12
1963
May
17
December
20
1964
May
3
December
6
1965
May
9
December
6
1966
May
11
December
2
1967
December
16
1968
April
28
December
14
1969
May
11
December
15
1970
May
4
December
Late
1971
May
10
December
17
1972
May
10
December
20
1973
April
21
December
11
1974
May
12
December
17
1975
May
9
December
9
1976
April
30
December
20
1977
April
25
1978
May
13
December
3
1979
May
11
December
14
1980
April
December
9
1981
May
3
December
15
1982
May
12
December
13
1983
May
11
December
7
1984
April
28
December
18
1985
May
8
December
12
1986
April
28
December
12
1987
April
20
Earliest OPEN
December
23
1988
1989
1990
1991
1992
1993
1994
1995
1996
1997
1998
1999
December
23
2000
December
12
2001
December
25
 Latest FROZEN
2002
December
3
2003
December
3
2004
December
17
2005
December
15
2006
December
6
2007
December
4
2008
December
15
2009
December
17
2010
December
15
2011
December
17
2012
December
22
2013
December
7
2014
May
21
Latest OPEN
November
28
2015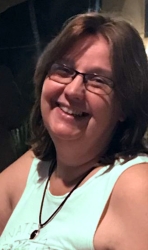 Latest posts by Brenda Stockton
(see all)