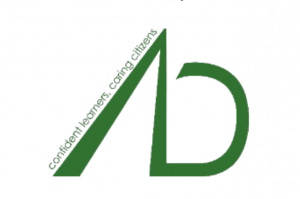 REGISTERED EARLY CHILDHOOD EDUCATOR – WAWA
(Permanent)
Position Start Date: September 1, 2022
Educational Qualifications:
• Graduate of the 2 year Early Childhood Education Program from a recognized Community College
• Provide proof of registration with The College of Early Childhood Educators
Requirements:
• Knowledge of early childhood best practices and related current research
• Knowledge of the early acquisition of oral language development and numeracy development
• Knowledge of School Board policies and procedures related to early years programs and to the operation of the school system
• Strong communication skills, interpersonal skills and the ability to work as part of a team
• Demonstrated ability to work effectively in a diverse school community environment
• Proficient in the use of computer technology (e.g. e-mail, internet and word processing)
• First Aid Certificate would be an asset
• Familiarity with Health and Safety regulations will be considered an asset
• Valid G-Class Driver's License and access to a vehicle in good working condition
• Successful candidates will be required to undergo a Vulnerable Sector Check
Summary of Duties:
• Report to the Principal, work in collaboration with the teacher to provide a high quality, play-based, developmentally appropriate program that reflects the Full Day Early Learning Kindergarten Program
• Support the consistent delivery of programs based on current research and best practices
• Assist in the development and implementation of daily activities for children
• Support in providing a welcoming, safe, nurturing, inclusive, positive and respectful environment that recognizes individual differences in children
• Assist in supporting children with opportunities based on individual strengths and needs
• Other similar duties as assigned by the Principal or designated personnel
Hours of Work – 8:00 a.m. to 4:00 p.m. – or as otherwise determined by the Board to meet operational needs.
Applications must be received by 4:00 p.m. on Friday, July 15, 2022, and may be forwarded to:
Alicia Mannarino
Human Resources Officer
[email protected]
Algoma District School Board
644 Albert Street East
Sault Ste. Marie, ON P6A 2K7
The Algoma District School Board is an equal opportunity employer.
Only those applicants short-listed will be contacted