The Ontario government is establishing the Northern Ontario School of Medicine University (NOSM University) and Université de Hearst (Hearst) as new, independent universities with degree-granting authority, effective April 1, 2022. This important milestone acknowledges the critical role these institutions play in providing students with access to medical training and French-language studies in Northern Ontario.
"The Ontario government is committed to supporting high-quality postsecondary education in northern Ontario," said Jill Dunlop, Minister of Colleges and Universities. "We recognize that our northern institutions are essential to ensuring we have a skilled workforce in the North, and by establishing NOSM University and Hearst as independent, publicly assisted universities, we will enable them to grow in ways that best serve their students and local communities."
As standalone, degree-granting institutions, NOSM University and Hearst now have independent governance and administration, providing flexibility for them to expand and explore offering more programs in communities across northern Ontario. By providing more options for students, these proven institutions can support greater access to postsecondary education in the North, specifically medical training at NOSM University and French-language education at Hearst.
"This is a profound and historic moment for the NOSM community, and its impact will be felt across northern Ontario and beyond," said Dr. Sarita Verma, President, Vice Chancellor and Dean of NOSM University. "We are grateful to Minister Dunlop and the Ford government for this incredible commitment to health education in the North and our renewed focus on health equity across our vast region."
"All of us at the Université de Hearst are overjoyed by today's announcement," said Luc Bussières, President of Université de Hearst. "Becoming fully independent, an important aspiration for our establishment, is a significant milestone. We will pursue the work we started 70 years ago with the entire Francophonie. We will greatly benefit from this new support from the government of Ontario."
Supporting NOSM University and Hearst with this important step demonstrates the government's commitment to postsecondary education in the North, the Francophone community and ensuring northern Ontario has a skilled workforce that can contribute to the economic growth of the province.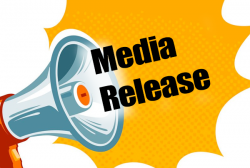 Latest posts by This Media Release
(see all)