Veterans Affairs Canada (VAC) is surveying the Veteran community to find out how you learn about and access VAC programs and services. They're looking for Veterans, Canadian Armed Forces (CAF) members, former RCMP members, family members and caregivers. Even if you have never contacted VAC or do not currently receive VAC benefits and services, they want to hear from you.
The survey will take about 15 minutes to complete. It is being conducted on behalf of VAC by the independent Canadian research firm, EKOS Research Associates Inc.
Please visit the EKOS Research website for more information and to participate.
Participation is voluntary and your responses and personal information are confidential in accordance with the Privacy Act. Your responses, whether by phone or online, are anonymous; they are not kept or shared with VAC, and will not have any impact on the benefits or services you receive or may receive in the future.
If you would like to share this survey with your followers on social media, feel free to use the following message:
Veterans Affairs Canada wants to know how it can better communicate with the Veteran community. Tell them how you like to receive information and what you know about their services, by taking part in the survey below.
If someone you know served in the Canadian Armed Forces or RCMP, Veterans Affairs Canada want to hear from them. www.ekos.com/veteransurvey
Your assistance is greatly appreciated.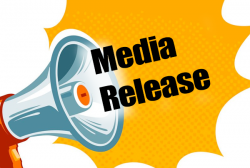 Latest posts by This Media Release
(see all)