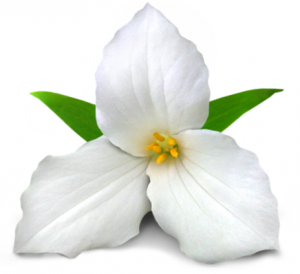 The Ontario government announced a new innovative Accelerated Build Pilot Program that will enable the construction of two new long-term care homes in Mississauga in a matter of months, not years. By working with Trillium Health Partners and Infrastructure Ontario, the province intends to add up to 640 new long-term care beds by 2021.
The pilot program is part of the government's plan to create new long-term care beds across the province that meet modern design standards, including features such as air conditioning and private or semi-private rooms, beginning immediately.
Details of the government's plan were outlined today by Premier Doug Ford and Dr. Merrilee Fullerton, Minister of Long-Term Care.
"Our government won't accept the status quo in long-term care. We made a commitment to seniors and their families to improve the quality of Ontario's long-term care homes, and we intend to follow through," said Premier Ford. "Not only have we recently announced a plan to get shovels in the ground faster on over 120 long-term care projects in our pipeline, we are also exploring innovative partnerships to get more beds built sooner across the province starting with these two pilot projects in Mississauga."
Through a range of accelerating measures such as modular construction, rapid procurement and the use of hospital lands, the government and its partners are targeting completion of the projects in 2021, years faster than the traditional timeline. Trillium Health Partners will work with Infrastructure Ontario to manage the day-to-day construction oversight, monitor commissioning, and provide timely status reporting on progress.
Large urban centres like Mississauga are areas of high service need and have a critical need for additional long-term care capacity, but they are difficult to build in due to issues like land availability and land cost. To overcome land availability and cost challenges, the homes will be built on land already owned by Trillium Health Partners.
"The pilot is bold and innovative and aims to ensure that more seniors get access to modern homes in a fraction of the time," said Minister Fullerton. "Between 2011 and 2018, just 600 beds were added to Ontario's long-term care system — that's less than one bed per home. Our government intends to do better to meet the needs of our aging population."
Working together with long-term care and health system partners, Ontario continues to use innovative ideas and modern solutions to help end hallway health care and increase long-term care capacity in communities across the province.
Quick Facts
The 640 long-term care beds in Mississauga are in addition to the nearly 8,000 new beds announced last week through the province's modernized funding model.
On July 15, 2020, the government announced a modernized funding model to help accelerate the construction of urgently needed long-term care beds.
Nearly 78,000 Ontario residents currently live in 626 long-term care homes across the province. More than 38,000 people are on the waitlist to access a long-term care bed (as of March 2020).
Over the next five years, the government is investing $1.75 billion in long-term care homes.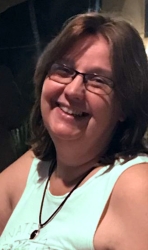 Latest posts by Brenda Stockton
(see all)