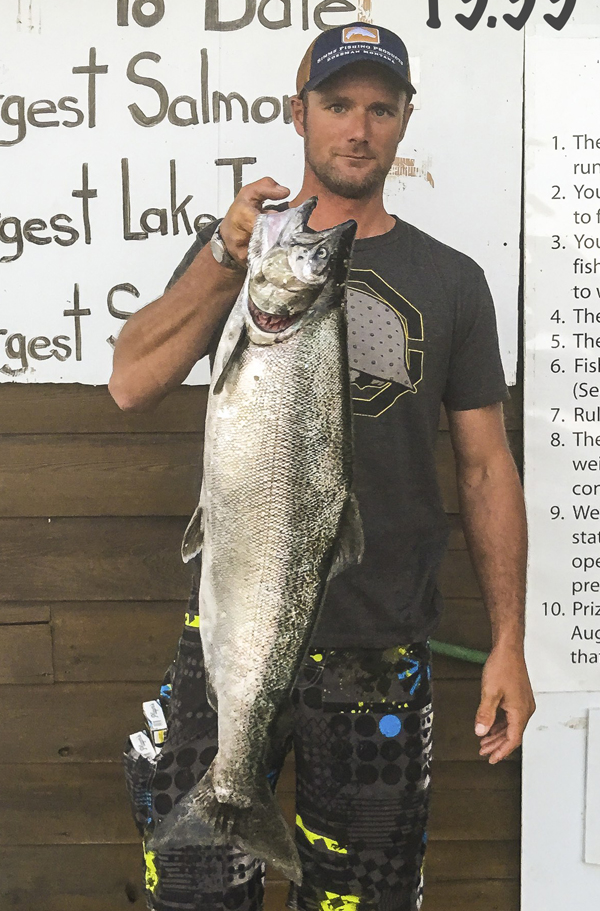 The Wawa 36th Annual Salmon Fishing Derby runs from Friday, August 17th until Sunday, August 19th.
The largest Salmon of the pre-derby fishing contest came in at 15.55 pounds this past Wednesday. The same team landed a whopping 24.75 pound fish the next night.
To register or for more information call Buck's Marina at 1-705-856-4488 or on the internet at: 
www.wawasalmonderby.com
Registration must be completed by 5 P.M. Friday, August 17th.
This is a media release by the organization. If you would like to send Wawa-news.com a media release to be published, send it to Brenda Grundt, Editor/Publisher,
[email protected]
Latest posts by This Media Release (see all)