Jun 23, 2017 @ 05:58
Yesterday, June 23rd, 2017, Dr. Eric Hoskins, Minister of Health and Long-Term Care, issued the following statement on expanding access to transition-related surgeries in Ontario:
"For some trans and gender-diverse people in Ontario, transition-related surgeries are necessary.
Every person has the right to be who they are. Our health care system should reflect and support this, which is why our government is continuing its work to improve access to transition-related surgeries.
The province is committed to working with our health care partners, including Women's College Hospital, Rainbow Health Ontario, a program of Sherbourne Health Centre, and others to increase access to insured transition-related surgeries. The province is increasing access to top surgery carried out in Ontario, and will be providing in-province genital surgery for the first time in 2018, making Ontario the second jurisdiction in Canada to provide access to genital surgery.
This will build on our ongoing efforts to better support trans and gender-diverse people in Ontario. Last year, we expanded access to referrals for transition-related surgeries, which led to many more people receiving more timely referrals for the insured surgery they need. However, we know there is more work to be done.
I believe that acceptance, respect and diversity are our province's most cherished strengths. Our government is committed to ensuring that everyone in Ontario receives high quality care and that they are treated ethically, equitably and fairly."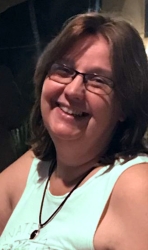 Latest posts by Brenda Stockton
(see all)