May 24, 2017 @ 13:38
RT Minerals Corp. announces that the Company has filed a NI 43-101 Technical Report on SEDAR for the Ballard Lake diamond and gold property (the "Property"), which is 100% owned and subject to a 2% retained royalty.
The Ballard Lake property is located approximately 50 kilometres northeast of Wawa, Ontario, Canada, within the Michipicoten Greenstone Belt, Sault Ste. Marie Mining Division. The Property covers 366 square kilometres (36,592 hectares; ~141 square miles) of ground that is prospective for diamonds and gold. Most diamond mines and exploration prospects in Canada are remote, but the Ballard Lake property is located along Provincial Highway 651 and the CNR railway, and is widely accessible by regional logging roads.
The Ballard Lake property lies in the Wawa supracrustal belt of the Superior Craton which is currently being explored by major and junior exploration companies for gold and diamonds. The Ballard Lake property covers the Ballard Lake Shear Zone ("BLSZ"), a deep crustal and possibly mantle tapping structure that is adjacent to a 12 kilometre (~7.5 mile) long granodiorite/volcanic contact with ample room for significant mineralization. Alkalic ultramafic intrusions present in the BLSZ may have followed this structure from depth to surface, and the BLSZ may have also served as a conduit for hydrothermal fluids carrying gold.
The Company's Ballard Lake property covers two diamond-bearing kimberlite dikes: GC1 (16 diamonds from 93.1 kg) and Fletch (6 diamonds from 51.48 kg) which were discovered by previous explorers on surface. Historical diamond results were reported by Chalice Diamond Corp. ("Chalice") in February 2008. The Company's Qualified Person had direct involvement in sampling and diamond recovery of the GC-1 occurrence following its discovery in 2001 led by Mike Tremblay (vendor of the Ballard Lake property and 2013 Ontario Prospector of the Year).
Chalice also completed an extensive regional exploration program in the Ballard Lake area that included regional kimberlite indicator mineral sampling, prospecting, modern airborne geophysical surveys, and ground geophysical surveys, trenching, mapping, prospecting and sampling. This work is documented in assessment files in public domain, and from this some 34 potential kimberlite bedrock and float occurrences are known. There is no record of core drilling for kimberlite on the Property.
Diamond exploration by previous exploration companies and government have recovered kimberlite indicator minerals from till, with anomalies that plot amongst unexplained Keating Magnetic Correlation Coefficient geophysical (or "Keating") anomalies identified by the Geological Survey of Canada on regional magnetic surveys. A Keating anomaly models the magnetic response of a vertical, pipe-like body, which is a common response of a kimberlite pipe. Unexplained Keating anomalies near known diamond-bearing kimberlitic dikes are excellent diamond exploration targets that require drill testing.
The Company has compiled historical diamond exploration, and has an exploration permit that will be amended to cover the entire 366 square kilometre (~141 square mile) property. The diamond potential of the Ballard Lake property has generated interest in the Property from a number of diamond exploration and mining companies.
The Company may in the near future seek to secure a joint venture partner in order to explore the Ballard Lake property for diamonds on a larger scale. The Company expects to commence exploration this summer.
Norwalk Gold Property
Surface geophysics and ground reconnaissance is underway on the Company's Norwalk gold property near Wawa, Ontario, and drilling is expected to commence in the next 30 days (see news release dated May 8, 2017).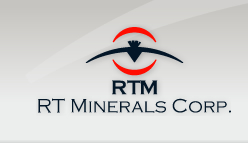 RT Minerals Corp. is a junior resource company engaged in the acquisition, exploration and evaluation of primarily gold and diamond properties in Canada. The Company's common shares are listed on the TSX Venture Exchange under the symbol "RTM". The Company's principal mineral properties in Canada include the 100% owned Ballard Lake gold and diamond property; the 100% optioned Norwalk gold property; and the 100% optioned Dill River gold property, all located near Wawa, Ontario.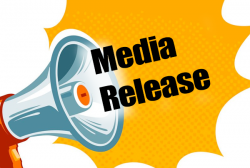 Latest posts by This Media Release
(see all)