Weather – The skies are clear right now, but Environment Canada says that today will be mainly cloudy with a 60% chance of showers. High 14 is expected.
Roads – Construction continues… but it looks like the lane closure at Orphan Lake has been lifted. Hopefully the highway has been paved where they replaced the culvert.
Forest Fires – As of Thursday May 11, there are no active fires in the Northeast region. So far this fire season, there have been 10 forest fires confirmed in the region totalling 12 hectares burned. The current fire hazard is low to moderate across the region.
News Tidbits – If you were unable to attend the composting workshop last night, Councillor Besner will be showing interested people how to turn their compost pile, and see how he composts. He is a veteran at this game – been doing it since childhood.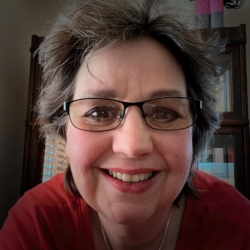 Latest posts by Brenda Stockton
(see all)