May 12, 2017 @ 10:50
Last night The EDC of Wawa held a Composting Workshop. Over 27 people attended this event, and learned the basics of composting. Not only does composting create healthier growing material for your gardening efforts, it reduces the amount of garbage going to the landfill, reduces fertilizer usage and lessens water consumption, and eventually saves you money.
Special guests speakers were Don McGorman of Clean North Sault Ste. Marie and Councillor Yvan Besner. Don explained the benefits, rules and techniques of composting; adding nitrogen-rich greens and carbon-rich browns, water and turning to help your kitchen scraps and yard trimmings compost. He also explained worm composting, something that might not appeal to the squeamish, but is a very quick and easy way to generate compost.
Councillor Yvan Besner explained that he was a life-long composter, starting as a young child. The beautiful flowers and shrubs in his yard is proof positive that composting can be done in Wawa successfully despite the cold winters. In fact, he offered an impromptu workshop in his yard to be held today at 1:30 to demonstrate how to 'turn' your compost.
Congratulations to Chris Rask for winning the door prize, a free composter!
If you are interested in composting, you can contact Shawn Mahon, Green Project Coordinator at the EDC of Wawa for further information.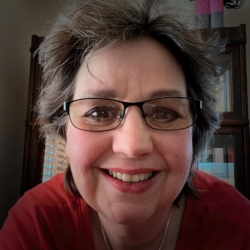 Latest posts by Brenda Stockton
(see all)