May 5, 2017 @ 14:46
Using an autonomous underwater vessel, officers with the Michigan State Police Marine Services Team Special Operations Division located what they believed to be a snow machine in the navigation channel of the St. Mary's River just south of the US border.
The item was discovered at approximately 7:30 p.m. on May 3rd, 2017 and conditions were not ideal to conduct a further search at that time. On Thursday May 04, 2017, a dive team with O.P.P. Underwater Search and Recovery Unity entered the water and confirmed that the object is a snow machine in 47 feet of water.
As a result of this find, the search recovery operation for missing person John Szczepanik will focus in that area utilizing dive teams to search the water.  45-year-old John Szczepanik was last seen on March 5th, 2017 riding his snow machine on the ice near open water by Pine Shores Drive.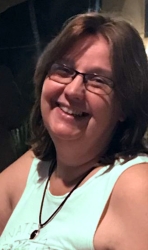 Latest posts by Brenda Stockton
(see all)