May 4, 2017 @ 07:17
The Wynne Liberal government has voted against an important amendment to better protect children getting on and off school buses, an initiative being led by PC Transportation Critic Michael Harris and MPP Rick Nicholls.
"I am very disappointed that the Liberal government has rejected a simple idea to help protect children because it came from the Opposition," Harris said. "Safety issues should not be partisan issues."
The amendment would have cracked down on dangerous drivers who "blow-by" school buses which are stopped on the roadside and have stop signs extended with lights flashing.
"I can't believe we've missed this opportunity to enhance student safety while the Liberals attempt their own baseless blow-by smears," Nicholls said. "This has always been about the safety of our children and I'm frustrated the Liberal members couldn't show their support for that safety today."
City councilors, police officers, and school bus operators have all asked for amendments to be made to the Highway Traffic Act to allow photo/video evidence to stand alone in courts, similar to how red light camera evidence is treated.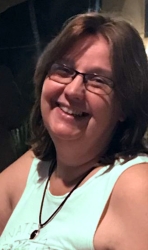 Latest posts by Brenda Stockton
(see all)