Feb 21, 2017 @ 13:14
Premier Kathleen Wynne's Liberals had a chance Tuesday to join with the NDP and end the practice of disconnecting hydro in the winter – but voted against it.
"Last year 60,000 households had their hydro cut off," said NDP Leader Andrea Horwath, who tabled the motion on Tuesday morning, the Legislative Assembly's first day back in session. "Now, the Liberals want to play politics. They want to hold their power to stop winter disconnections as a bargaining chip so they can force the legislature to support their 158-page Harper-style omnibus bill."
The bill in question, Bill 27, takes action like privatizing Ontario Place.
"Wynne doesn't get it," said Horwath. "People can't live in a home without power. Parents shouldn't have to put their kids to bed in a house without heat. My motion would have been by far the fastest way to stop this dangerous practice."
Horwath said that while ending winter disconnections is urgent, her overall focus will be on a concrete plan to drop the high price of hydro and lower people's monthly hydro bills.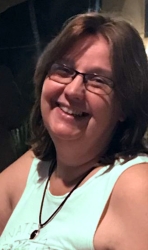 Latest posts by Brenda Stockton
(see all)