Happy Valentine's Day!
Weather – Periods of snow today, not much, about 5 cm. Wind becoming north 20 km/h gusting to 40 early this afternoon. Temperature steady near zero.
Roads – From Sault Ste. Marie to Wawa, Highway 17 is bare and wet with partly snow covered sections. From Wawa to the Paint Lake Road the highway is bare and wet, and from there to White River, it is bare and wet with partly snow covered sections.
Local – Joe & Manuela continue their 'Push for Change' and are getting closer to Wawa.
District – Justice Romuald Kwolek of the Ontario Court of Justice has allowed the Crown to withdraw charges against Batchewana First Nation Chief Dean Sayers and three others under Ontario's Crown Forest Sustainability Act. He has also awarded
In 2008, Chief Sayers, Clinton Robinson, Gilles Robinson and Philip Swanson were charged with unlawfully logging in a Crown forest without a licence. They entered pleas of not guilty on September 21st, 2015, and trial was set for May 16, 2016. On May 6th, 2015, the Crown indicated it didn't intend to proceed with the prosecution.
Justice Romuald Kwolek has ordered that $300,000 be paid to Sayers, Gilles Robinson and Philip Swanson for legal costs, and Clinton Robinson receive $90,000 for costs.
Provincial – Minister Gravelle has resigned for health reasons, Minister Bill Mauro, MPP Thunder Bay – Atikokan, will temporarily assume the responsibilities of the minister of Northern Development and Mines. He will also continue to fulfill his responsibilities as the Minister of Municipal Affairs.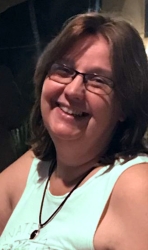 Latest posts by Brenda Stockton
(see all)