Mar 5, 2006 @ 22:18
Ontario Regional Chief Isadore Day along with other First Nation leaders are calling for the public's assistance in locating missing student Delaine Copenace of Onigaming First Nation, located near Kenora, Ontario.
"We are asking the public for help in finding this missing 16-year-old girl whose family is missing her terribly and is worried beyond belief. We need to protect our children and bring this young woman home safe," said Ontario Regional Chief Day.
Delaine, 16, was last seen Saturday Feb. 27 at approximately 6 pm. She is described as 5'8" approximately 190 lbs with black waist-length hair and has fair skin tone and clear complexion. She was last seen wearing black jeans with pocket zippers, black ETNIE runners, and black "A Bullet for my Valentine" t-shirt. She may have been wearing a dark jacket.
"Right now the Copenace family is experiencing a family's worst nightmare. Delaine's mother, Anita Ross works for Grand Council Treaty#3 and the staff here has been assisting in the coordination of the search efforts," said Ogichidaa Warren White, Grand Chief of Grand Council Treaty #3. "Bringing Delaine home safely is our number one priority."
In addition to the OPP Northwest region emergency response team, OPP K9 Unit and the OPP provincial liaison team, other professional parties including the Lake of the Woods Search and Rescue, civilian search teams have taken to the streets in Kenora to search for Delaine.
"Our thoughts and prayers are with Delaine's family and community and we hope she is located quickly and returned safely home," said Nishnawbe Aski Nation Grand Chief Alvin Fiddler.
First Nation leaders are requesting that everyone within the region to look around their property and are asking that property owners keep their house lights on as a show of support to the family of Delaine Copenace to light her way home.
On Wednesday, March 2, Chief Katherine Kishiqueb of Onigaming announced the community will offer a cash reward for information that leads to the whereabouts of Delaine Copenace. The search headquarters are at the Knox United Church in Kenora and they are seeking volunteers.
Anyone who has seen Delaine or knows anything about her whereabouts is asked to contact the Kenora OPP at (807) 548-5534 or call 1-888-310-1122. If you wish to remain anonymous call Crimestoppers at 1-800-222-TIPS (8477).
---
The Chiefs of Ontario is a political forum and a secretariat for collective decision making, action, and advocacy for the 133 First Nation communities located within the boundaries of the province of Ontario, Canada. Follow Chiefs of Ontario on Facebook or Twitter @ChiefsOfOntario.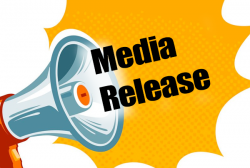 Latest posts by This Media Release
(see all)