Sept 15, 2021 at 07:56
Weather

Increasing cloudiness early this morning. Clearing late this afternoon. Wind becoming southwest 20 km/h early this afternoon. High 18. UV index 4 or moderate.
Tonight – Clear. Becoming partly cloudy this evening. Wind southwest 20 km/h becoming light early this evening. Low 10.
Wawa is the cold spot in Northern Ontario today.
Status of COVID-19 cases in Algoma
There are 18 (1) active cases of COVID-19 in the Algoma District today.
Immunization Uptake and Coverage in Algoma (3:50 PM, September 13, 2021)
# of people who are fully vaccinated – 80,161
% of total population that are fully vaccinated (received two doses) – 70%
2021 Forest Fire Status – Northeast Forest Fire Region:

WAW12 – 0.3ha, out
WAW13 – 1.5ha, out
WAW14 – 0.2ha, out
WAW15 – 30.8ha, out
WAW16 – .1ha, out
| Active Fires | Not Under Control | Held | Under Control | Observed |
| --- | --- | --- | --- | --- |
| 5 | | | | 5 |
The fire hazard is low across all areas of the Northeast Region situated north of the French and Mattawa rivers this afternoon. The fire hazard varies from low to high in areas of the region located south of these rivers.
Northwest Forest Fire Region
| Active Fires | Not Under Control | Held | Under Control | Observed |
| --- | --- | --- | --- | --- |
| 36 | 0 | 1 | 9 | 26 |
The wildland fire hazard is mainly low across the northwest region with the exception of some pockets of moderate hazard in the Red Lake and Sioux Lookout sectors.
News Tidbits:
Yesterday, the staff at the MMCC began putting the ice in.
The annual Terry Fox Run is Sunday, September 19th, 2021. This year is virtual, and you are encouraged to visit https://terryfox.org to register your run! It was very spectacular to see my photograph of Terry that I took on August 18, 1980 across from the Star Restaurant and Motel, Hwy 17 on the Terry Fox website. For 40 years, I have had that photograph tucked into my bible or posted in my office to remind me of that very special day and a very special man.
Algoma Public Health has advised parents in a letter that two individuals associated with St. Basil Catholic Elementary School have tested positive for COVID-19. APH is conducting a "careful investigation to identify close contacts.", and will notify all low and high-risk contacts via letter to provide further guidance and direction.
Bears are on the roam in Wawa. Please make sure that you have nothing available for them to eat, as they are foraging everywhere due to the short blueberry season this year. For personal protection, Young's General Store does have bear bangers and bear spray back in stock.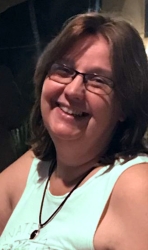 Latest posts by Brenda Stockton
(see all)